Marriage in trouble after husband poops in front of madam with toilet door left open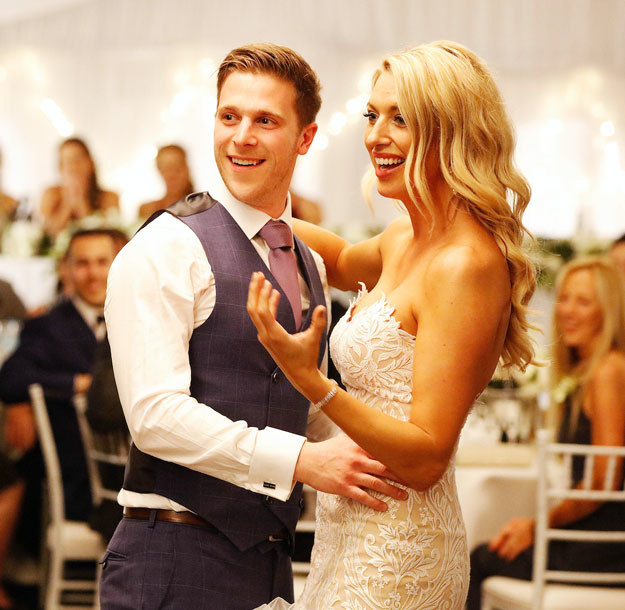 Na wah! what is wrong with a wife watching her husband poop or fart sef?Ok, so, Married at first time couple Michelle and Jesse struggling in their relationship because Michelle saw her husband taking a dump with the toilet door wide open, she felt disgusted, thinks that is inappropriate and now worried she might not be sexually attracted to him after all and may not want to continue in the marriage.
Read their story when you continue...
WHILE one wife gets dumped by her husband via a handwritten letter on Married At First Sight, another wife witnesses her husband taking a dump when all she's trying to do is blow-dry her hair.
Straight up, the scenario that unfolded on Monday night's episode is actually my biggest fear about all relationships.
I don't know how to explain what happened, so I'm just going to be as simple as possible: Jesse took a dump.
Please grow up and stop giggling.
There's nothing wrong with that. But it's all about how he did it. All the couples on the series have now moved in with each other and, whenever you start living with your partner, the anxiety about going to the bathroom is always present.
But instead of just having a "really long shower" or waiting until his wife Michelle has left the apartment completely, Jesse decides there's no time like the present.
So while Michelle is in the bathroom getting ready for a fun day of activities, Jesse swings the door open and stares at her dead in the eye as he drops his pants and takes a seat.
Michelle later recounts the horrific scenario to her twin sister Sharon.
"This morning, I'm rushing to get ready for breakfast. And Jesse waltzes on in, pulls down his pants and he, like, sits on the toilet," she says in disgust.
"Number two! He sat down!" Michelle exclaims when Sharon asks for the details of what came next.
This is totally not appropriate. You could be married 50 years and this will never at all be appropriate.
"I feel like Jesse was maybe crossing the line a little bit," she tells us. "Doing his number twos in front of me. Some things can be left behind closed doors — quite literally. Close the door when you're doing a sh*t. Without me in it."
Michelle has been struggling in her relationship with Jesse. She's not feeling any sexual attraction to him and the open door dump certainly hasn't helped
.
*Anyway, it's only when you are not attracted to someone that you feel they need to brush very early in the morning.*