Yesterday, ex-head of State Ibrahim Babangida's daughter, Halimat Babangida and Auwal Abdullahi's wedded and in Minna..., more than 30 private jets landed in the state for the wedding.
Here's how Nigerians reacting to it...
See more reactions when you continue...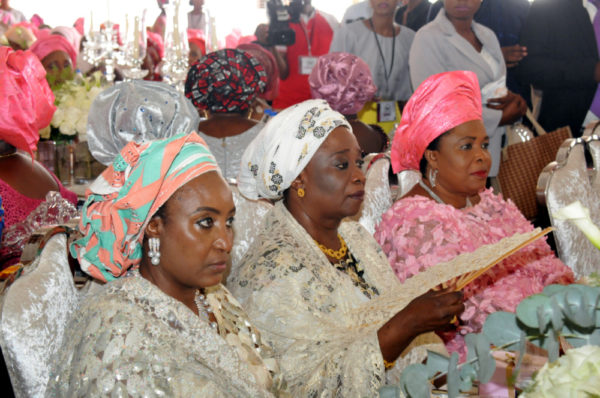 Below are
Photos from IBB's daughter's grande ball after wedding
According to NAN, Abdullahi gave 10 cows and N500,000 as dowry for his bride
, well, the groom is the Sarkin Sudan of Gombe, in Gombe state. Gen. Garba Wushishi performed the symbolic ceremony of handing over Halimat at 2.45 pm in marriage to Abdullahi. Gov. Ibrahim Dankwanbo of Gombe state received the bride on behalf of the groom, who hails from the state.
See below, Official photos from Halima Babangida & Auwal Abdullahi's wedding in Minna, Niger State
Former head of state Ibrahim Babangida's daughter Halima Babangida and her man Auwal Abdullahi tied the knots yesterday at her home town Minna, Niger state.
The glamorous event saw the presence of the high and mighty in the society. Guests included Former First Lady Dame Patience Jonathan and her husband, Bukola Saraki, Ben Bruce, former governor of Delta state, Odughan Emmanuel, etc.. More photos below...
Photo credit: DeleMomoduOvation / Instagram