The Ag. president Yemi Osinbajo has addressed the speculations making the rounds that President Buhari did not properly hand over power to him before proceeding on medical leave.
Replying a Twitter user who questioned the 'hand over' process, the professor said that President Buhari did
transfer power to him and that he had sent a letter to the Senate in compliance with S.145 (1) of the 1999 Constitution (as amended).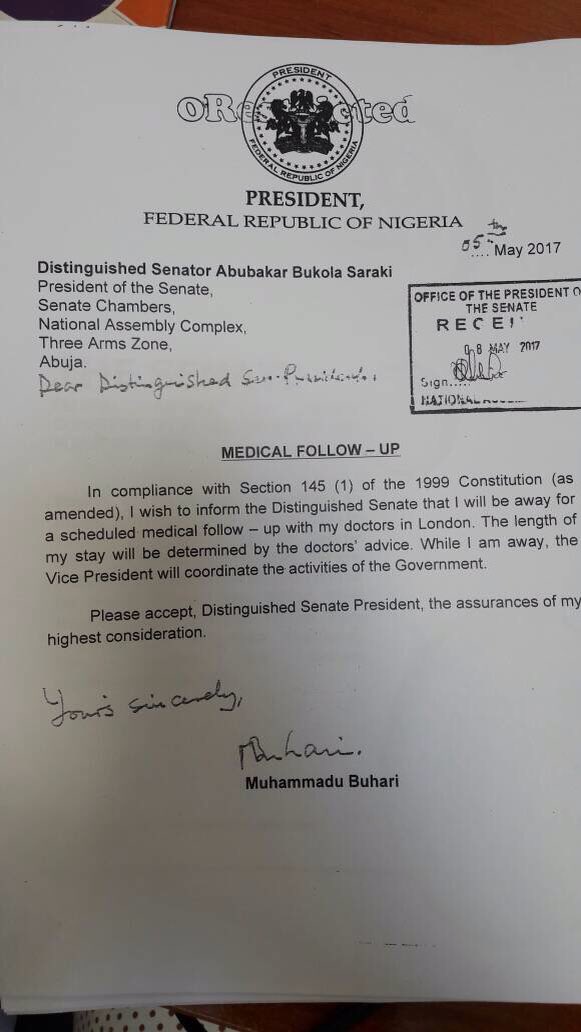 Here's what he said after the cut
He has however deleted this tweet...
Note:
That section of the constitution reads:
"Whenever the President transmits to the President of the Senate and the Speaker of the House of Representatives a written declaration that he is proceeding on vacation or that he is otherwise unable to discharge the functions of his office, until he transmits to them a written declaration to the contrary such functions shall be discharged by the Vice-President as Acting President."