MAN SHOOTS MALE DOCTOR FOR ASSISTING WIFE DURING LABOUR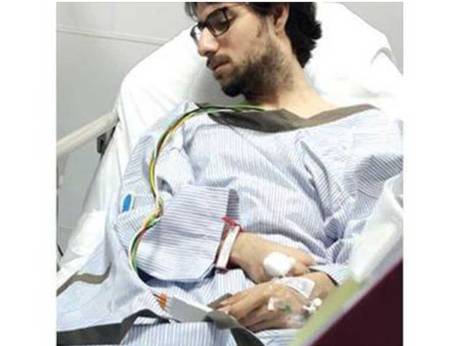 The shooter believed the doctor had no right to be present during labor and that only a female gynecologist should have assisted the delivery.
The woman gave birth at the King Fahad Medical City in the Saudi capital Riyadh back in April, Saudi news site Sabq reported.
Shortly after the birth, the woman's husband went to the hospital and asked to meet with Dr Muhannad Al Zabn, а Jordanian national who helped his wife during labor. The man said he wanted to thank the doctor.
Both met in the hospital garden but instead of expressing gratitude to the
doctor, the new father took a gun concealed under his clothes and shot him.
"The husband came to the hospital looking for the doctor and shot him in the chest in an attempt to kill him for helping his wife deliver a baby," said a hospital spokesperson, as quoted by Al-Araby newspaper.
The spokesperson added that the doctor's condition was stable.
The man was later arrested and the authorities have launched an investigation into the matter.