Friday, November 17, 2017
Thursday, July 06, 2017
Recall the man Rob Kardashian called out yesterday?
 for sleeping with his baby mama Blac Chyna on the bed they share with their 7-month-old-baby Dream. He too has shared photos of them in his bed, as she showed off the expensive jewelry Rob got her. See the jewelry below...
Posted by

Eya Ayambem
at 7:07 PM
No comments:
Links to this post


Friday, April 21, 2017
Should newly wed manage till death do them part or just leave? What do you think?
Read story as shared by Relationship expert Joro Olumofin: Newly wed man and bride dated for one year before marriage, during this courtship period, she insisted on 'No sex before marriage' He trusted and waited along only to see an erect rod staring at him on their wedding night with pretty faced wifey sobbing that she kept the secret because...
Read the rest of his story below:
Posted by

Eya Ayambem
at 8:06 AM
1 comment:
Links to this post


Saturday, June 04, 2016
Hello, my name is Isaiah. I am a 33 years old young man working, honest and romantic. Am looking for a financially independent lady either working class or a business person who can
Posted by

Eya Ayambem
at 7:36 PM
10 comments:
Links to this post


Sunday, May 08, 2016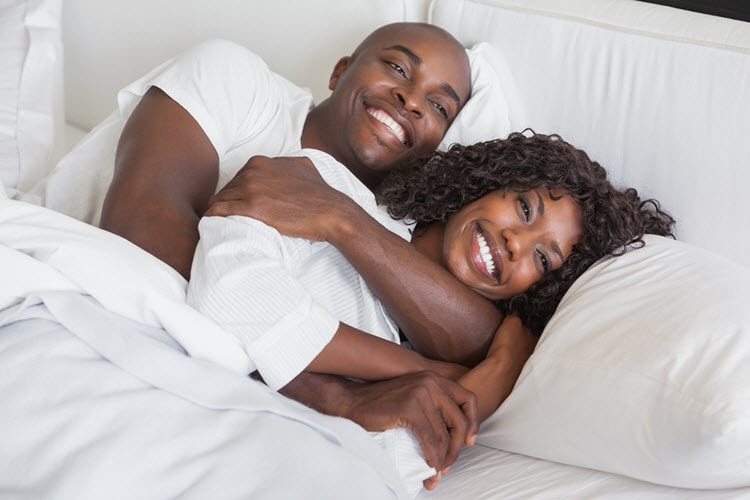 Photo Credit: The FertileChiconline
This Phrase; "The More the sex, the better'" is not completely true oh.  A recent study found some interesting discoveries. Couples who have it often are happier than others sha. But, what does often mean? how often is often?  

Psychologists at the University of Toronto discovered that couples who have sex once a week
Posted by

Eya Ayambem
at 9:03 PM
13 comments:
Links to this post


Saturday, April 30, 2016
courtesy: healthyblackmen.
Hello Mrs Eya, I need honest advice from the wives connection on the blog, kindly help me post this anonymously. My fiancee broke up with me because of a very small mistake I made on campus of which I promised her it won't happen again but she won't listen. We did not say a word to each other for three months, then suddenly she started begging again that she believes it was a mistake that I'm not wayward and all that. At that time she came begging, I
Posted by

Eya Ayambem
at 8:06 PM
4 comments:
Links to this post


Thursday, April 28, 2016
How Do I Relate With An Unfriendly Mother inlaw?
Good morning Aunty. It's not as bad as the title sounds o. Let me explain. I've honestly been totally good and generous to my fiance's family. By nature I'm very friendly and I talk to them and I make them a part of my life, not just like people I have to interact with because I'm dating their son/brother/uncle /nephew.  I participate a lot  in family activities, we talk, I will do them favors sometimes. It seems like everyone in his family likes me except for his mum. 
I don't know why but from the moment I step into their house each time, I'm her target. She will randomly blame me for things
Posted by

Eya Ayambem
at 10:41 AM
6 comments:
Links to this post


Tuesday, April 26, 2016
50 % of adults have surgery or sone kind of procedure  to please their partners. Would you? If your husband/boyfriend pays for you to go for a tummy tuck, face lift, bum implants or breast

Posted by

Eya Ayambem
at 2:22 PM
10 comments:
Links to this post


Wednesday, April 20, 2016
This Bette's Kardashian breakdown is the best explanation so far. I tried breaking it down to my 15 yr old daughter and it wasn't just working. Now from the diagram, I'll try breaking it down in Nigerian Language...
Let's go there
Posted by

Eya Ayambem
at 2:05 PM
No comments:
Links to this post


Saturday, January 16, 2016
An American author named Shawn James this week wrote a controversial essay titled 'Why Real Men Avoid Single Mothers' - detailing 15 reasons why men should not date single mothers. It's got people talking. Read below and tell us what you think...
1. Never Available. A single Mother's schedule is never open. Single mothers are the kind of women to always cancel dates at the last minute. Something always gets in the way of a man spending time with her. It's hard to have a relationship with her because she's never there.

2. YOU are NOT a priority.
 Usually in a relationship the man winds up DEAD LAST. Behind, her kids, her job, the car, the kitchen sink, the stopped up toilet. Even the dog gets more attention and affection than a man involved with a single mother. Any man who gets involved with a single mother winds up a fifth stringer in a relationship. And he rarely ever gets called up to play.
3. Thinks the world revolves around HER and ONLY HER.
 A single mother is one of the biggest narcissists on the dating scene. She often thinks that a man has to drop everything in his life to be part of hers and her kids. They're so selfish they don't think a man has needs, wants or a life of his own. He's just supposed to be there to give her everything she wants in life.
4. Emotionally Unavailable-
 Most Single mothers cannot form an intimate connection with a man because her feelings are invested in other people. Usually her primary focus is on her children.
In addition to dedicating herself to her children, most single mothers have given their hearts to someone else- their children's father. And those feelings she still has for him will always prevent her from getting closer to you. There will always be some distance between a single mother and the new man in her life.
5. The ex/ Baby Daddy is ALWAYS THERE
. A man just doesn't deal with a single mother. He deals with
Posted by

Eya Ayambem
at 6:58 PM
2 comments:
Links to this post


Wednesday, July 01, 2015
I don't know if I want this story to be posted and clearly don't know why am writing this might not even send it....
I lived 21 years of my life beign the black sheep of the family not what I want but I just find my self doing the wrong things you may say am stupid cos I know dey are wrong but I still do them I don't know what's wrong with me.I have a beautiful daughter p.s I ain't married got pregnant in my final year you would think that would
Posted by

Eya Ayambem
at 7:50 AM
3 comments:
Links to this post