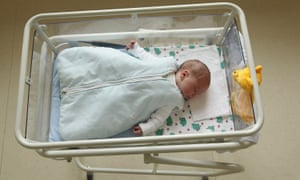 Why do some hospitals charge for services not rendered? This woman's story is similar to what happened to me in 2012 when my daughter was admitted. We were in the ICU for a few days, she recovered enough to be transferred to the paediatric ward, we signed, packed our belongings to move before a message came that there was no space and we had to stay back on her bed. At this time, there was no need for oxygen (we bought ours anyway) or other equipment in the Intensive care as treatment started coming from the paediatric ward. After a few days, there was space and we moved, spent 2 days at Paed and we're ready to go home.
Ok, we got discharged with a heavy bill everything coming from Intensive care and I was like what? How can you charge us like we spent all the time here receiving treatment from ICU. Intensive
treatment stopped, we were transferred and were ready to move but the hospital asked us to stay back because the Paed ward was full.
I asked that they calculate the days before we got transferred separately, calculate the days we were supposed to be at the paed separately (costing from paed ward) and add up but they won't listen, the nurses were like that's the bill posted to them. I asked to see whoever did the posting but they won't let me and just wanted the money paid. After all the delay with a weak child that needed to go home and rest, I lost it and was like "ok, if I'm not given the proper bill, I'll leave this place without paying a dime. Angrily they murmured "Go now" That was how I grabbed my daughter, asked the driver to meet us at the car park with our belongings and that was it. I thought I'll get a call from the hospital so that the bills are sorted out correctly but no one bothered till today.
Read the new mum's story below:
"I laughed," she said when she got the bill. "You gotta be kidding right? How do you charge for something that you didn't do?"
Paula D'Amore was never expecting to give birth in the backseat of her Jeep. A few hours after she felt a contraction on 7 April, she loaded into the car and her husband started driving to the hospital, only to feel a burning sensation as the car pulled into its driveway.
"Never in a million years would I have thought this would happen," D'Amore said. Her husband ran into the hospital to tell the staff his wife was in labor. As he came back and opened the door, the baby began crowning and he was forced to deliver the head. Moments later, a few nurses joined at the car and a midwife helped complete the delivery of her newborn daughter, Danielle.
Only after giving birth in her car was she taken to a recovery room because all the labor rooms at the Boca Raton regional hospital were full.
Given that she gave birth in her car, D'Amore was shocked to receive a hospital bill that charged her more than $7,400 for a delivery room. She is also disputing an additional $4,000 bill for a time her daughter spent in the neonatal intensive care unit.
D'Amore and her husband switched to a $5,000 high deductible insurance package that she had saved up for in preparation for the pregnancy, so her expenses will be capped at $5,000 and she has not disputed payment for other services, including the midwife. But she refuses to accept the hospital room charges given that she gave birth in the car.
"I cannot swallow seeing that they have the audacity to charge $7,000," D'Amore said.