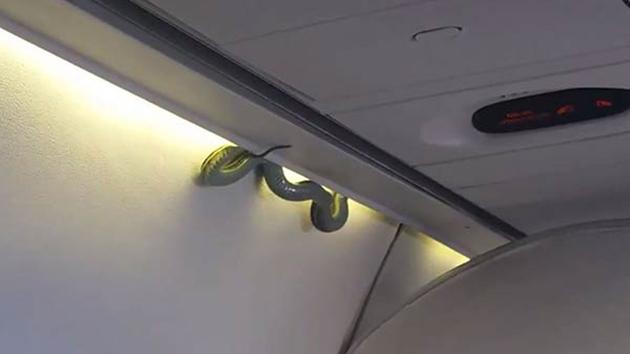 Passengers on a commercial flight in Mexico were given a start when a serpent slithered into the cabin like it happens in a scene straight out of the Hollywood thriller "Snakes on a Plane." but this time it's real.
Carrier Aeromexico says the reptile was detected on a Sunday flight from Torreon in the country's north to Mexico City.
A brief video circulating online shows a greenish snake crawling in and dropping from the ceiling.
Aeromexico says in a statement that the plane was given priority landing in Mexico City, where workers "secured the reptile."
The airline says it's investigating how the snake came to be in the cabin and taking measures to avoid it happening again.
How did the snake get in there?
Source: abc7 Chicago