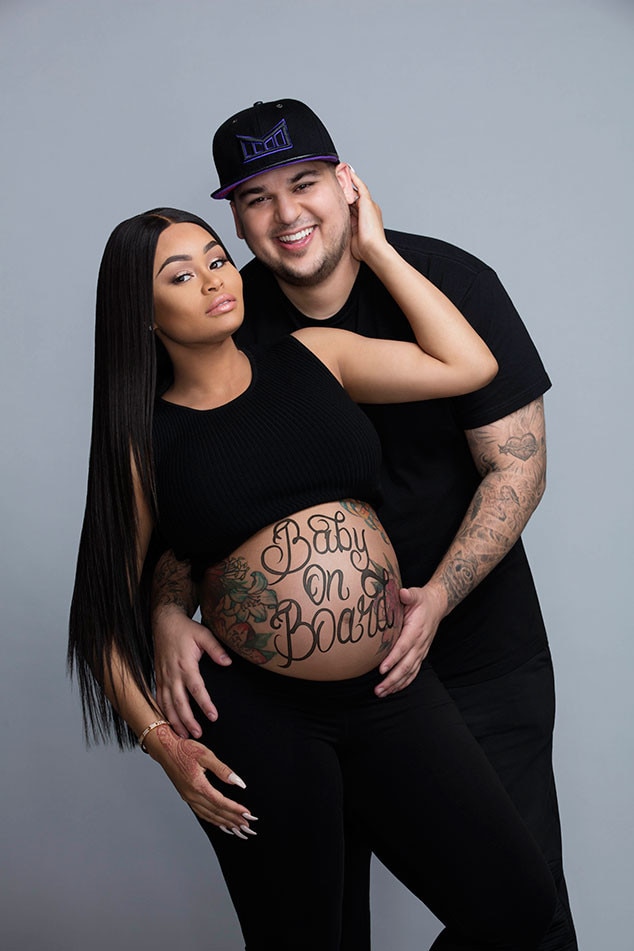 It's time! Blac Chyna and Rob Kardashian are at Cedars-Sinai Hospital in Los Angeles as they await the arrival of their first child.
TMZ confirmed on Thursday that Blac, 28, is in a 'posh suite' at the Beverly Hills medical centre as she prepares to have a Cesarean Section to deliver her daughter.
The surgery is scheduled for 8.30am, and Rob's mother Kris Jenner and beau Corey Gamble are at the hospital too.
Kris, 61, has reportedly hired several bodyguards, mainly to protect the baby from being photographed.
The couple planned to have the birth filmed for a TV special but they're having trouble getting permission for some of what they want to shoot as it violates Cedars protocol.
Chyna's mom,
Tokyo Toni
, joined the couple at the hospital to be with her daughter and future granddaughter. Both Rob and Chyna looked comfortable in black sweatshirts and black sweatpants, while Tokyo also kept her look casual in sweatpants and a baseball hat.